Fishing Planet: Lucky Start Pack Download
About This Content
Hey there, Angler! New to Fishing Planet and can't wait to get access to new fishing destinations? How about getting the tackle for a real predator hunt without having to wait? Yup, it's possible RIGHT NOW with this amazing Lucky Start Pack!The goodies in this exclusive DLC for our new Fishing Planet friends include all the necessary tackle, pond passes, equipment, fishing licenses and even Premium Account that'll help you advance faster and get the most out of your fishing experience! Don't limit yourself! You can tune in and feel the drive of some hardcore fishing right now - just grab the Lucky Start Pack and head on to Mudwater River or beautiful lakes Emerald and Rocky to land some predators like Bass, Pike or Trout!Skip the routine and get access to 3 awesome fishing destinations NOW! Catch Trophy Bass and Pike on Missouri and Emerald Lake while enjoying Trout fishing on Lake Rocky! Durable rods and reels, awesome tackle, 7-day Pond Passes and Advanced Licenses along with exclusive Cap and Keepnet available only in this DLC!10.000 CREDITS - use your Credits to purchase new tackle, pay for fishing trips, repairs and any other in-game expenses. Spend your money wisely!10 BAITCOINS - use to purchase certain fishing tackle, available only for BaitCoins. Spend your BaitCoins wisely!7-DAY PREMIUM Enjoy seven days of Premium Status and advance your game progress by getting a 50% boost to your XP as well as x2 Credits you get for selling fish! You also get the privilege of free registration in Competitions and the advantage of using free Forward Time function twice as often!RODS 'N REELS superb predator combos!Rods: ValueCast 200 SE OmniFloat 450 SEReels: LowDex 1500 P SE InspireCast 3000 SETERMINAL TACKLE - a selection of tackle for the ultimate predator fishing experience! Lines: Braid 0.13 mm; Fluoro 0.2 mm Spoons: Casting Spoon 7 g, #1/0 (x2); Narrow Spoon 7 g, #2/0 (x2) Bass Jigs: Mini Bass Jig 9 g, #2 (x2) Floats: Chubby (X2) Hooks: Hook #1/0, Hook #1, Hook #2 Baits: Pet Food, Small Cutbait, Small Minnows, Grasshoppers, Mayflies.EQUIPMENT – Tackle storage and other angling equipment. Predator Hunter Cap FishHut S Plus Keepnet Triple Case Rod Case MagFin™ EasyFish Lure BoxPOND PASSES - 7 days of unlimited access to some of the top predator fishing destinations! Mudwater River (Missouri) Emerald Lake (New York) Rocky Lake (Colorado)FISHING LICENSES (7 days): Advanced Texas License Advanced Missouri License Advanced New York License Advanced Colorado License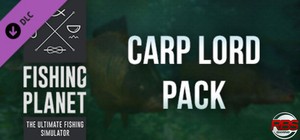 Fishing Planet: Lucky Start Pack Download Minecraft
All Discussions Screenshots Artwork Broadcasts Videos News Guides Reviews. The lucky bundle is the lucky start pack combined with the dragon pack. When you select one of those packs in steam it gives you an option for the bundle. As an alternative you can view the bundle under the premium tab in the game. New to Fishing Planet and can't wait to get access to new fishing destinations? How about getting the tackle for a real predator hunt without having to wait? Yup, it's possible RIGHT NOW with this amazing Lucky Start Pack! Fishing Planet: Lucky Start Pack Steam charts, data, update history.
Fishing Planet: Lucky Start Pack Download Pc
Drop Nether Start On Top Of A Emerald Block To Get A Lucky Sword And Lucky Pickaxe Drop Emerald On Top Of A Gold Block To Get A Lucky Fishing Rod.
Fishing Planet: Lucky Start Pack. Cornucopia Pack. The game is FREE to play and just a download away!Aside from a rare few, there were no decent.
Fishing Planet® is a unique and highly realistic online first-person multiplayer fishing simulator. The combination of unique graphics, realistic game physics and, most importantly, fish with artificial intelligence for completely lifelike behavior make this a true-to-life fishing simulator that can help you improve your actual angling skills Key features 120 species of fish, each with its.