Total War: EMPIRE - Definitive Edition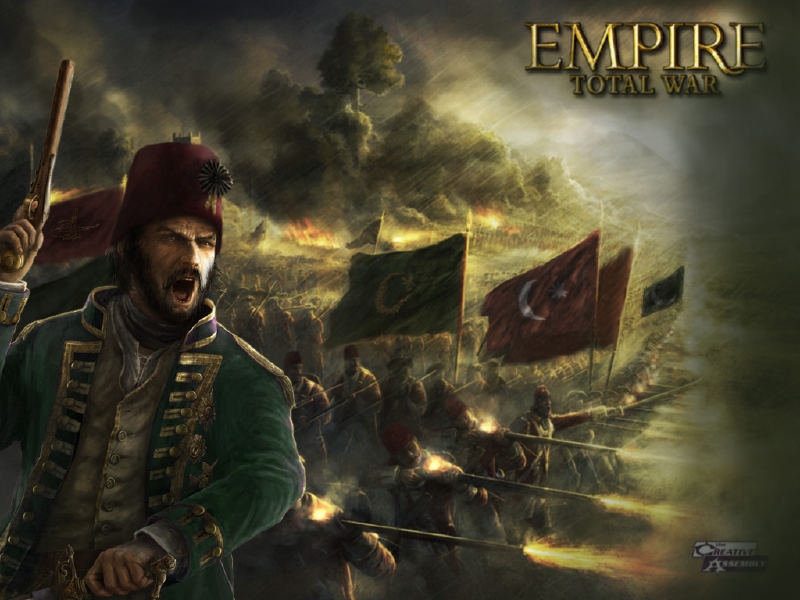 Description of Total War: Empire Definitive Edition 1.5
Total War: EMPIRE - Definitive Edition - Complete your Total War collection with this Definitive Edition of Total War: EMPIRE, which includes all DLC and feature updates since the game's release:Take on the Warpath Campaign and lead one of 5 new Native American factions in an epic war to defend your lands and drive out the invaders.Build up your armies with the Elite Units of the East, Elite. Empire: Total War introduces a host of revolutionary new features, including true 3D naval combat. For the first time in the Total War series, you will be able to intuitively command single ships or vast fleets upon seascapes rich with extraordinary water and weather effects that play a huge role in your eventual glorious success or ignominious.
Mac Platform: Intel
Includes: Pre-K'ed
OS version: 10.15+
Processor type(s) & speed: 1.1 Ghz Core M+
RAM minimum:
Video RAM:
1) Unpack
2) Play!
Including DLC: All to date
Languages: English, French, Italian, German, Spanish, Russian, Polish, Czech
(edit ~/Empire Total War.app/Contents/MacOS/NemirtingasSteamEmu.json with TextEdit to change)
Version: Steam Definitive Edition v1.5 64-Bits (29.10.2019, last version, in-game v1.5.0)
Cure: Nemirtingas Steam Emu
Including DLC
Languages
Version
Cure
Notes: Game doesn't quit properly, you need to force quit it. Right-click the game icon in the dock, hold the ALT key then click "Force quit". If you can't see the dock, do CMD + TAB.
Notes:
Empire Total War Pc
Patchnotes v1.5:
Patchnotes v1.5
Updates the game from 32-bit to 64-bit
Uses the Metal graphics API instead of OpenGL
Control the land, command the seas, forge a new nation, and conquer the globe.
Total War: EMPIRE takes the Total War franchise to the eighteenth century Age of Enlightenment a time of political upheaval, military advancements, and radical thought, captured in stunning detail.
Total War: EMPIRE introduces a host of revolutionary new features, including true 3D naval combat. For the first time in the Total War series, you will be able to intuitively command single ships or vast fleets upon seascapes rich with extraordinary water and weather effects that play a huge role in your eventual glorious success or ignominious defeat. After pummelling your enemy with cannon fire, close in to grapple their ship and prepare to board, taking control of your men as they fight hand-to-hand on the decks of these wooden behemoths.
In addition, Total War: EMPIRE will see further enhancements to the Total War series' signature 3D battles and turn-based campaign map. Real-time battles will pose new challenges with the addition of cannon and musket, challenging players to master new formations and tactics as a result of the increasing role of gunpowder within warfare. And the Campaign Map, the heart of Total War introduces a variety of new and upgraded elements, including new systems for Trade, Diplomacy and Espionage with agents; a refined and streamlined UI; improved Advisors; and a vastly extended scope, taking in the riches of India, the turbulence of Europe and, for the first time, the untapped potential of the United States of America.
More information: https://store.steampowered.com/app/10500
Screenshots of Total War: Empire Definitive Edition 1.5

Empire Total War Free Download
| | |
| --- | --- |
| Name: | Total.War.Empire.Definitive.Edition.v29.10.2019.Incl.DLC.MacOSX.zip.torrent |
| Size: | 94 GB |
| Files | Total.War.Empire.Definitive.Edition.v29.10.2019.Incl.DLC.MacOSX.zip.torrent |